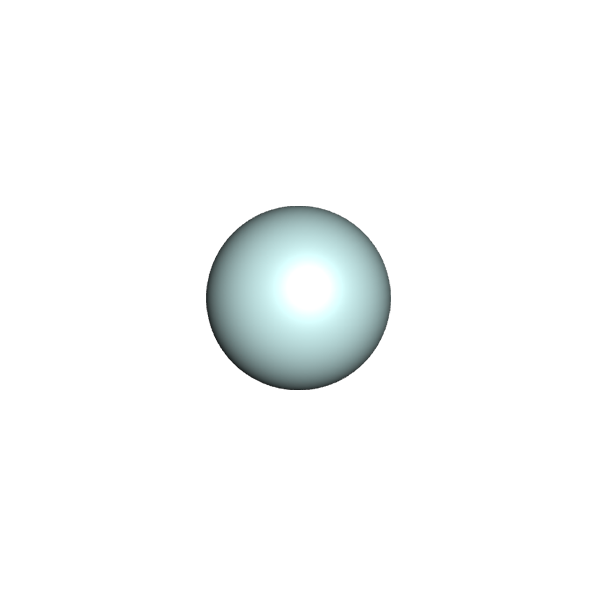 Helium
He

CAS Number

7440-59-7

UN1046 (gas)
UN1963 (refrigerated liquid)
Click & drag to move the 3D molecule
Liquid / Gas Volumes
Calculate the volume or mass of a quantity of gas or liquid
Liquid Phase
At boiling point at 1.013 bar
Gas Phase
In standard conditions (1.013 bar, 15°C)
Molecule phase diagram showing the transition phases between solid, liquid and gas as a function of temperature and pressure
Molar mass

4.003 g/mol

Content in dry air

5.24 ppm

Critical Point

Temperature

-267.95 °C

Pressure

2.275 bar

Density

69.85 kg/m³

Triple Point

Temperature

-271.38 °C

Pressure

30.13 bar
Latent heat of fusion (at melting point)

12.492

kJ/kg

Melting point

- 271.38

°C
Boiling point

- 268.93

°C

Latent heat of vaporization (at boiling point)

20.754

kJ/kg

Liquid density (at boiling point)

124.74

kg/m3
Compressibility factor Z

1.0005

Cp/Cv ratio γ

1.6665

Gas density (at boiling point)

16.753

kg/m3
Gas density

1.784E-1

kg/m3
Gas/(liquid at boiling point) equivalent

694.83

vol/vol

Heat capacity Cp

5.1931

kJ/(kg.K)

Heat capacity Cv

3.116

kJ/(kg.K)

Specific gravity

0.14

Specific volume

5.604

m3/kg
Thermal conductivity

146.2

mW/(m.K)

Viscosity

1.8695E-4

Po
Compressibility factor Z

1.0005

Cp/Cv ratio γ

1.6665

Gas density

1.692E-1

kg/m3
Gas/(liquid at boiling point) equivalent

732.95

vol/vol

Heat capacity Cp

5.1929

kJ/(kg.K)

Heat capacity Cv

3.116

kJ/(kg.K)

Solubility in water

7.123E-6

mol/mol

Specific gravity

0.14

Specific volume

5.9116

m3/kg
Thermal conductivity

151.69

mW/(m.K)

Viscosity

1.9388E-4

Po
Compressibility factor Z

1.0005

Cp/Cv ratio γ

1.6665

Gas density

1.635E-1

kg/m3
Gas/(liquid at boiling point) equivalent

758.37

vol/vol

Heat capacity Cp

5.1929

kJ/(kg.K)

Heat capacity Cv

3.116

kJ/(kg.K)

Solubility in water

6.997E-6

mol/mol

Specific gravity

0.14

Specific volume

6.1166

m3/kg
Thermal conductivity

155.31

mW/(m.K)

Viscosity

1.9846E-4

Po
Applications
Examples of uses of this molecule in Industry and Healthcare
Automotive
Helium is used to inflate car airbags. It is also used for laser welding and arc welding.
Electronic components
Helium is used as a carrier gas or push gas to convey deposition precursors to the reaction chamber. Helium is used in gas mixes used for purging different lenses.
Hospital care
Helium is used by inhalation for respiratory diseases, or locally for cryoablation. It is also a component of inhaled gaseous mixtures for pulmonary function test.
Laboratories & Research Centers
Helium is the most commonly used carrier gas in gas chromatography. It is also used as cooling fluid for the MRI, NMR or EPR magnets under liquid state at -452.2 °F (-269 °C,4.15 K). Helium is also used for leakage detection applications.
Metal fabrication
Helium is used in laser welding and arc welding.
Oil & Gas
Helium is used in diving and IMR (Inspection, Maintenance & Repair) work achieved subsea for oil & gas offshore operations.
Other
Helium is used in science to cool down material below 4.2K mainly for superconductivity applications like particle accelerator, spallation source, light source, nuclear fusion, or quantum research and quantum computing. In a different field Helium is also used in the entertainment market to inflate balloons, and in gas mixtures used in diving.
Pharma & Biotech
Helium is used for leak test on process equipment.
Space
Gaseous helium is used for propellant tanks flushing before filling and liquid helium or gaseous helium is used to pressurize the cold liquid oxygen tank of space rockets. Helium is also used in satellite for cooling infrared instrument for earth observation or astronomie satellite
Metals
| | |
| --- | --- |
| Aluminium | Satisfactory |
| Brass | Satisfactory |
| Monel | No data |
| Copper | No data |
| Ferritic Steel | Satisfactory |
| Stainless steel | Satisfactory |
| Zinc | No data |
| Titanium | No data |
Plastics
Polytetrafluoroethylene

Strong rate of permeation

Acceptable

Polychlorotrifluoroethylene

Satisfactory

Polyvinylidene fluoride

Satisfactory

Polyvinyl chloride

Satisfactory

Ethylene tetrafluoroethylene

No data

Polycarbonate

No data

Polyamide

Satisfactory

Polypropylene

Strong rate of permeation

Acceptable
Elastomers
Butyl (isobutene- isoprene) rubber

Satisfactory

Nitrile rubber

Satisfactory

Chloroprene

Satisfactory

Chlorofluorocarbons

No data

Silicone

Strong rate of permeation

Acceptable

Perfluoroelastomers

Satisfactory

Fluoroelastomers

Satisfactory

Neoprene

No data

Polyurethane

Satisfactory

Ethylene-Propylene

Satisfactory
Lubricants
| | |
| --- | --- |
| Hydrocarbon based lubricant | Satisfactory |
| Fluorocarbon based lubricant | Satisfactory |
Materials compatibility
Recommendations : Air Liquide has gathered data on the compatibility of gases with materials to assist you in evaluating which materials to use for a gas system. Although the information has been compiled from what Air Liquide believes are reliable sources (International Standards: Compatibility of cylinder and valve materials with gas content; Part 1- Metallic materials: ISO11114-1 (March 2012), Part 2 - Non-metallic materials: ISO11114-2 (April 2013), it must be used with extreme caution and engineering judgement. No raw data such as these can cover all conditions of concentration, temperature, humidity, impurities and aeration. It is therefore recommended that this table is only used to identify possible materials for applications at high pressure and ambient temperature. Extensive investigation and testing under the specific conditions of use need to be carried out to validate a material selection for a given application. Contact the regional Air Liquide team for expertise service.
More information
Helium was discovered in 1868 by Jules Janssen. Its name comes from the Greek "ἥλιος" (helios) meaning "sun". Helium is abundant in the sun's atmosphere and is found at trace levels in Earth's atmosphere. However, it may also be found in fossil form in natural gas pockets in some oil fields, extracted by drilling deep into the subsoil. Helium is an extremely light gas and is therefore very volatile. It is colorless, odorless, non-flammable and completely inert.